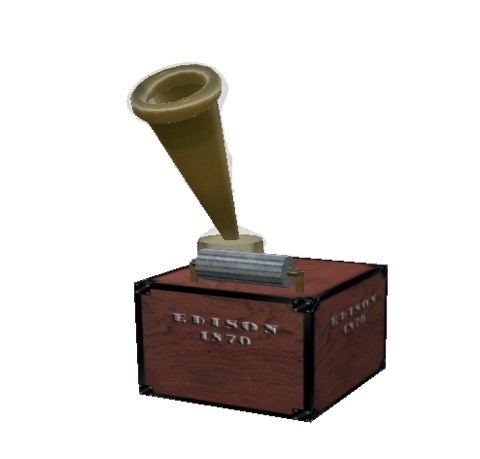 To View Video AVI for this item, Click here
SL Marketplace (New X-Street) Direct link (click here)
A fairly complete kit to setup can can dancers in your SL location. It includes animations in 5 synchronized dance balls, costumes, and gramaphone.
The animations include 2 full length (30 second is SL max length for animations) with software to animate and provide synchronization. New dancers will just kick in place until the next sync pulse, which is within 30 seconds, and then will synchronize with the other dancers.
Costumes included are 15 and are transferable. They include 5 purple outfits, 5 red outfits, and 5 gold outfits, each of which gives a choice of skirt and slip size between full skirts and ones just below the knee. Simply give out outfits to your dancers.
A gramaphone is also included. It supplies a menu to owner only that allows the owner to turn on music or turn it off and has 5 volume settings. It plays cancan music for about 2 minutes. It does not use streaming audio, but using SL sound effect types to supply the music. Since SL only allows 10 seconds for sound effects, the can can song is broken into 12 parts and the software times those parts to be played right after each other. While software tricks are used such as preloading the next music segment, there can be heard things like clicks and skips, somewhat like a real gramaphone.