Pala Casino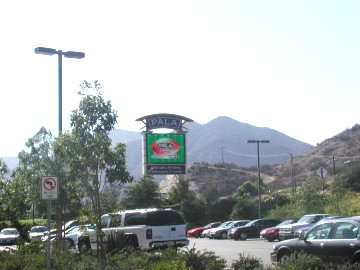 near I-15 and route 76 between Los Angeles and San Diego
rpsoft 2000 casino review:
Area note:
North County of San Diego is becoming an impressive casino area. Three very good casinos will be in the same area, giving one almost a feeling of Las Vegas. Pala, Harrah's Rincon, and Pauma (soon to become Caesar's Palace and Pauma partnership) Casino are all near each other. Each of these casinos is done with class. The fact that they are in close proximity will make the area more than interesting as a local casino paradise. Valley View Casino is also nearby and Pechanga is just a little more North on highway 15 closer to Los Angeles.
Pala
Pala Casino, keeping the name of the Indian Tribe that hosts it, has a most impressive casino in San Diego North County. To many that we talk to in San Diego, Pala is their favorite. It is a very friendly casino that makes one feel at home while at the same time delivering the glitter and fun of the best casinos anywhere. Pala Casino also has about 7 restaurants, and entertainment at times, so it is a quite large casino by any standards.
What many of us like a great deal about the Pala casino is its smoke free room that has both slot machines and blackjack. That is a very nice touch and one that makes it stand out to many as a very nice casino to visit.
---
Book: The Complete Blackjack Survival Kit (click for info)
eBook Available from Google Play, Amazon Kindle, Barnes and Noble Nook

Does this book tell you how to win? No. It does tell you how you might get the odds in your favor, and gives some strategy tables for some of the more common blackjack games played in casinos. It also tries to explain using math and simulations why getting the odds in your favor may indeed improve your play, but why no one we know of can guarantee winning all of the time.
<!end of sitemap2>